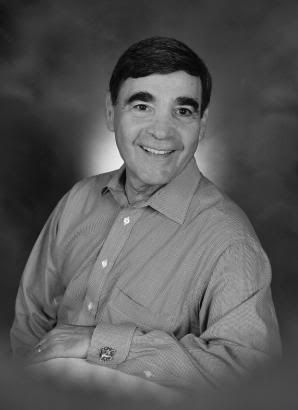 dear friends & subscribers,
I have put together a exclusive interview with Gene, founder of National Cufflinks Society for you.
Below are some of his reply to my questions.
Adwin:
Hi Gene, first of all thank you for your time on this email interview. Your knowledge on cufflinks was really awesome to me. My first question to you is: What is the greatest satisfaction you get from collecting cufflinks?
Gene:
As a cuff link collector, I regard Cuff links as miniature works of art. So, my main satisfaction comes from surrounding myself with these little works of art and looking at the hundreds of themes, shapes and designs. And, I especially enjoy the thrill of owning vintage pairs. Many go back hundreds of years and represent historic, cultural, various art movements and other educational values. That is very exciting to me.
Adwin:
Do you still remember when you bought your first pair of cufflinks or rather 'singles'?
( how many cufflinks have collected over the years?)
Gene:
Yes, I bought my first pair of cuff links at a flea market. They were a pair of Initialed Cuff Links and had a large gold colored "K" on them. I still have this pair.
Through the years I have built my personal collection of more than 5000 pairs. In addition, our business inventory now includes approximately 100,000 pairs. And, there are thousands of single cuff links (Orphans).
Adwin:
For a beginner to start a hobby on cufflinks collections, which place/store do you recommend they should start buying/looking from?
What are his replies to the rest of my interesting questions?
If you wish to read the full Interview, join my blog mailing list.
If you are an existing subscriber, you will receive my email which contain the download link to the full Interview with Gene.
Thank you.
Adwin
"Cast a World of Cuff"