Paper Cufflinks? Do they exist in the first place?
After a cup of coffee, I dashed out of my house. And I started to realise that I forgotten my cufflinks..oh no….
I was searching for a solution to cover up my cuff…guess what? I found this on the internet…
A paper cufflinks….a DIY paper cufflinks. No not the emergency type. You gotta see it…this can save you someday just like mine situation today.
Man this is going to be fun if I can further fold it into diamond shapes, cube, and etc…It is really up to your imagination.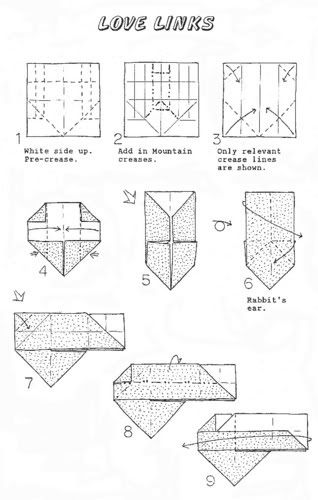 They called it love links. What a wonderful name!
Enjoy your lucky day!