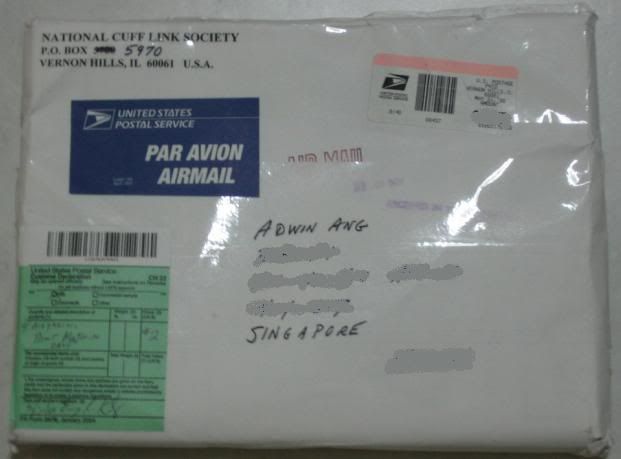 Everyone,
Today I recieve a parcel of knowledge from Gene. Yes, I call it a parcel of knowledge. I started to open the parcel and discover/rediscover what cufflinks really are.
There are so many information which you and I doesn't know about on this topic. And of course the purpose of this blog is to share the information of cufflinks to you. I also would like to help Gene to promote the wearing of cufflinks.
Just 1 piece of interesting information for you first –
There are more than 250 styles of cufflinks closures.
Meanwhile, stay tune as I will update you with more of my findings.
Adwin
"Cast a World of Cuff"